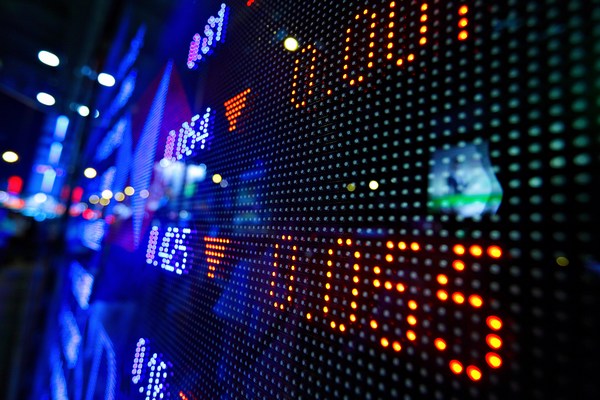 ---
August 2017
Paragon TEC Awarded Acquisition and Business Support Services Contract
Paragon TEC has been awarded the prime contract to provide acquisition and business support services at NASA's Marshall Space Flight Center in Huntsville, Alabama. The estimated value of the contract is $75.8 million, if all options are exercised. Paragon TEC will provide support services to the center in areas that include the following: contract management; accounting and resource management; business and administrative support; budget and procurement; acquisition services; and legal.
"We are extremely proud to have been selected as the prime contractor for NASA Marshall's ABSS contract. Paragon TEC has many years of service in collaboration with NASA leaders and stakeholders," said Gail Dolman-Smith, President and CEO of Paragon TEC.  "Our teammate, ECS Federal LLC, brings significant experience and knowledge that will strengthen our efforts to achieve ABSS goals."
For job listings, click here.
Open House has been canceled due to GAO protest.
---
June 2017
Paragon TEC member of team selected to support NASA's Space Launch System Program
NASA's Glenn Research Center in Brookpark, Ohio awarded Dynetics, Inc. in Huntsville, Alabama, the prime contract to manage the design, analysis, manufacturing, testing and assembly of the Universal Stage Adapter for the agency's Space Launch System (SLS). If all options are exercised, the estimated value of the contract is $221 million. As a team member, Paragon TEC, Inc. in Cleveland, Ohio will provide education and outreach services to share SLS with the general public of all ages. This support will align with NASA strategic goals and objectives, and includes management and coordinated activities, formal education, informal education, public outreach, and media support.  The Space Launch System is an advanced, next-generation rocket that will propel humans aboard the Orion crew spacecraft farther into the solar system than ever before. Paragon TEC is excited for the opportunity to support Dynetics and NASA by sharing the agency's compelling exploration mission with stakeholders nationwide and around the world.
---
April 2015
National Institutes of Health (NIH) Selects Paragon TEC as a Vendor for the Long Term Administrative Support Contract (LTASCII).
Paragon TEC has a long history of providing office administration services for government contracts.  We are proud to have been selected as a vendor for the Long Term Administrative Support Contract (LTASCII).  This contract provides administrative services on a long-term basis across all Institutes, Centers and Offices (ICs) within the National Institutes of Health (NIH).
We are currently accepting resumes for the following positions:
General Clerk I
General Clerk II
Administrative Assistant I
Administrative Assistant II
Senior Administrative Assistant
Executive Assistant
These job positions are available in the following locations:
Washington Metropolitan Area
Baltimore Maryland
North Carolina (Durham County)
Montana (Ravalli County)
Ohio (Hamilton County)
Michigan (Wayne County)
Massachusetts (Middlesex County)
Arizona (Maricopa County)
---
​August 2014
WYLE Laboratories Selects Paragon TEC for NASA'S Mission Support Services at AMES.
NASA has selected Wyle Laboratories, Inc., Houston, to support NASA's flight programs and mission projects, providing support for multiple sustained project management, research and technology development capabilities that encompass all phases of mission and project lifecycles at the agency's Ames Research Center in Moffett Field, California.
The cost-plus-fixed-fee hybrid contract has a potential value of $270 million, including options and indefinite-delivery, indefinite-quantity task orders. The contract begins Aug. 1, with a one-year base period including a 60-day phase-in, followed by four, one-year options.
Under the terms of the contract, the company will provide program and project management support for efforts including International Space Station biosciences flight development projects, such as mission implementation, instrument development, and technology advancement efforts; collaborative science programs, such as astrobiology, virtual institutes, aeronautics research projects; and various Ames offices.
Companies that will support Wyle on this contract include ASRC Federal Space and Defense of Beltsville, Maryland; Logyx, LLC and the SETI Institute both of Mountain View, California; The Bionetics Corp of Yorktown, Virginia; and Paragon TEC of Cleveland.
---
April 2013
NASA Selects Paragon to Support Educational Programs at Glenn Research Center, NASA HQ in Washington, and Other NASA Centers as Necessary .
CLEVELAND – NASA has selected Paragon TEC, Inc. of Cleveland to support educational programs at the agency's Glenn Research Center in Cleveland, NASA Headquarters in Washington, and other NASA centers, as necessary.
The NASA Glenn Education Support Services contract will help advance high-quality science, technology, engineering and mathematics (STEM) education. This contract begins April 1 with an 18-month base performance period. It includes options to extend the work through March 31, 2018. If NASA exercises all options, the maximum potential value for the five-year, cost-plus-fixed-fee contract is $55 million.
Paragon TEC, Inc. and its subcontractors, Ohio Aerospace Institute of Cleveland and Stinger Ghaffarian Technologies Inc. of Greenbelt, Md., will provide program and technical support services for the management of NASA's educational programs at the national, regional and local levels.
---